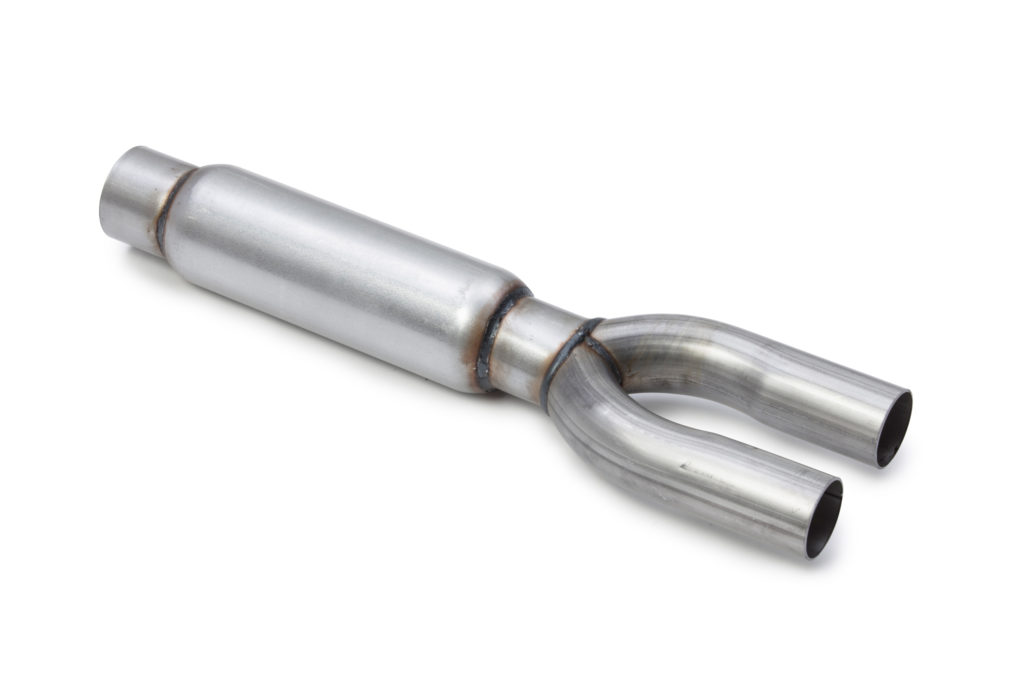 Give your truck that throwback, 1950s sound with a glasspack, the original Performance muffler.
Our Glasspacks have a straight-through, zero-restriction design with a louvred core and fiberglass insulation to provide that old-school, 1950s sound.
Our kits contain premium Dual Exhaust 2.5″ pipes, with superior quality mandrel bends that will improve the exhaust flow and may give you the boost in power and fuel economy normally found in much more expensive systems. Our pipes are aluminized to increase lifespan and durability, and are exclusively custom-bent for us in Springfield, MO.