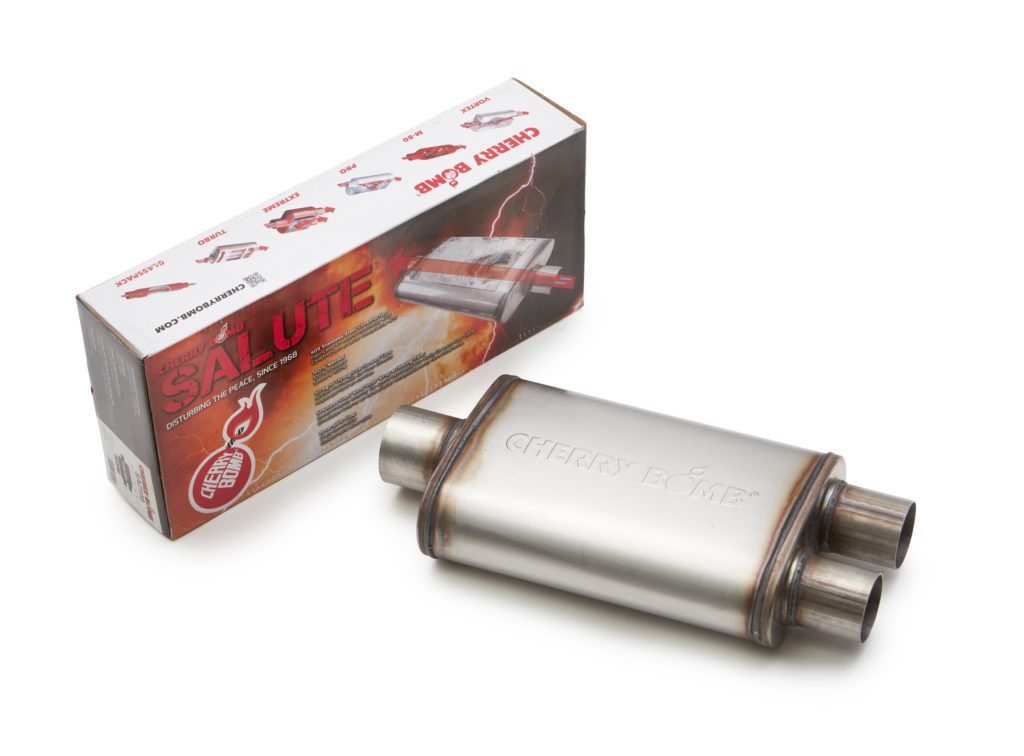 The Cherry Bomb Salute calls everyone to attention with a tone that Cherry Bomb describes as "It is like an iron fist in a velvet glove… a very sophisticated way of blending power, sound, and long life into your vehicle."
The Cherry Bomb Salute (SA2198) in this kit is made from fully-welded 16 gauge S409 automotive-grade steel for exceptional durability. It has a straight-through design with a perforated core wrapped in stainless steel wool and roving fiber, all packed into a 14"x9"x4" stainless steel case.

Our stainless steel dual tailpipes are mandrel bent for decreased restriction, and the dual exhaust provides exceptional performance and reduced back pressure. We also include our popular 45° angle turnouts for a stylish corner exit, and classic angle-cut stainless steel tips.