Flowmaster Super 44 Stainless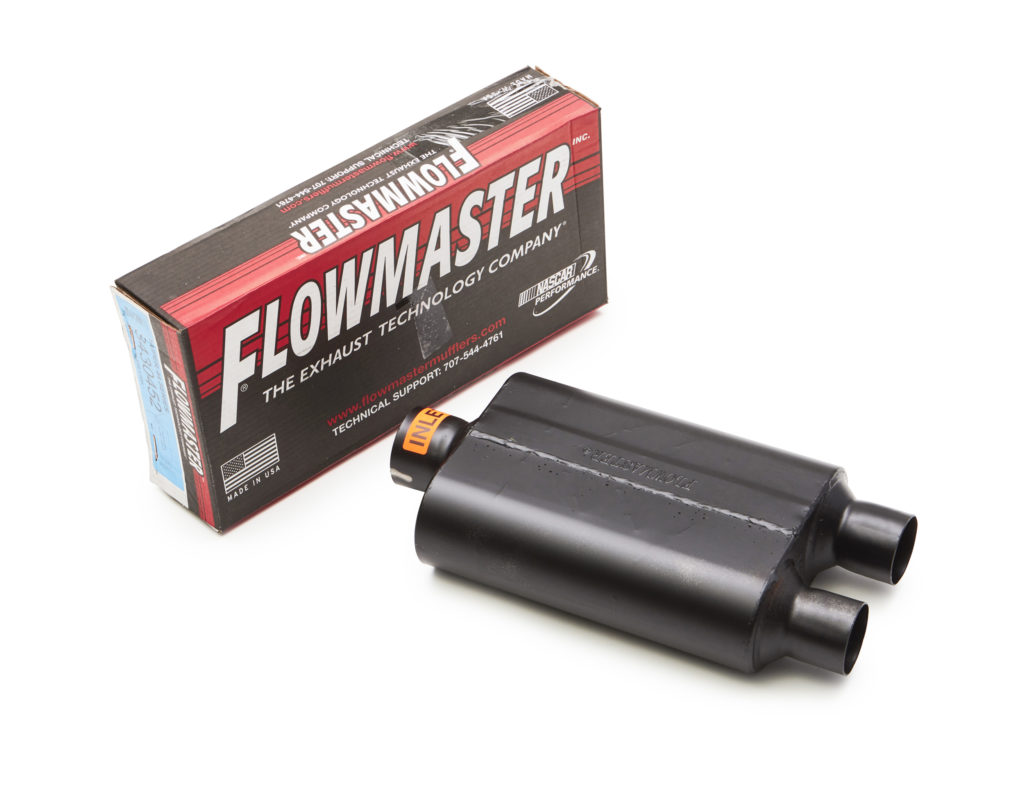 You will love the deep, rich and powerful tone of Flowmaster's most aggressive-sounding 2-chamber street muffler, the top-of-the line stainless steel Flowmaster Super 44 muffler (8430482). Flowmaster's highest performing 2-chamber street muffler is constructed with MIG-welded 16 gauge S409 automotive-grade steel for exceptional durability, and comes with a limited lifetime warranty from Flowmaster.
The stainless steel dual tailpipes are mandrel bent for decreased restriction, and the dual exhaust provides exceptional performance and reduced back pressure. We also include 45° angle turnouts for a stylish corner exit, and classic angle-cut stainless steel tips. If you have been wanting to get more out of your truck, this performance stainless dual upgrade is a terrific investment.